WEIGHT LOSS
No time to cook healthy or not sure what to eat to lose weight? Lose weight deliciously with satisfying, wholesome, low-calorie nutritious shakes with natural ingredients that act like a salad but taste like dessert!

HORMONE SUPPORT
If your hormones are off balance, it's extremely difficult to lose weight, no matter how much you diet and exercise. Our system helps balance crucial weight loss hormones including estrogen, testosterone, insulin, leptin, and cortisol at optimal levels for men and for women to allow your body to finally let go of stubborn pounds.

INCREASED ENERGY
Feel a natural boost in energy throughout the day as a synergistic blend of key nutrients fuel your body, help your metabolism function optimally, and curb cravings for junk food or emotional eating.

DAILY WELLNESS
Look and feel like you're in your prime again with the help of antioxidants, anti-inflammatory omega fatty acids, detoxifying enzymes, and joint support.
PRIME TRIM® DRIVE™ is a great alternative to sugar-filled sodas and energy drinks. The herbal ingredients provide sustainable energy with no midday crash and have been clinically proven to help weight management.* 
---
ACTiVE INGREDIENTS:
Polydextrose Litesse™

: Low calorie, low glycemic, specialty prebiotic fiber that assists with digestion.*

Chromax™

: Chromium Picolinate that suppresses appetite. Has been shown to improve body composition over time.*

Clarinol™ CLA

: Natural source of CLA clinically shown to help decrease body fat and increase lean muscle mass.*

Yerba Mate

: Natural extract that helps support metabolism. Rich in nutrients and antioxidants.*
Warning: Results may vary. Check with your physician before beginning a supplement program. Products may contain ingredients known to the state of California to cause cancer, birth defects, and other reproductive harm.
*These statements have not been evaluated by the Food and Drug Administration. Products are not intended to diagnose, treat, cure, or prevent any disease.
Nutrition & Ingredients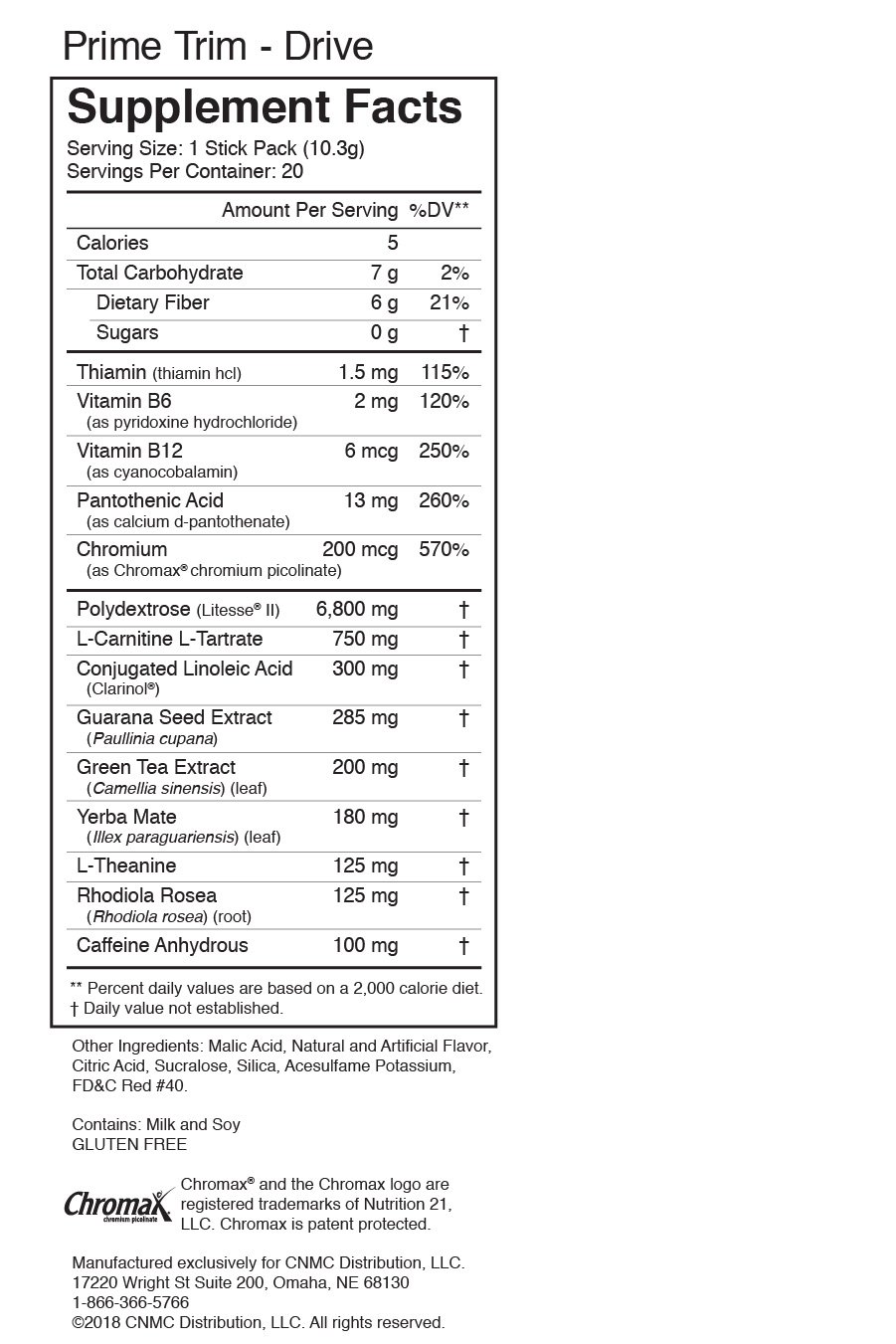 Frequently Asked Questions
When will my order ship?
All orders placed before 6 p.m. (EST) on business days are fulfilled and shipped on the day of purchase, and all orders placed after this time are shipped on the next business day. Business days are Monday-Friday, not including observed holidays.